IN STORE Watertight Comfortable Hospital Non Woven Breathable One Time Use Face Mask For Adults
Product Detail
Product Tags
Watertight Comfortable Hospital Non Woven Breathable One Time Use Face Mask For Adults
Sanitary mask effectively prevent inhalation of dust, pollen, hair, flu, germ, etc.
3 layers of filtration, no odor, anti-allergic materials, sanitary packaging, good breathability.
Elastic inner ear loop with nose wire and safety border for cosy fitting
Bacteria filtration efficiency 99%
Particle filtration efficiency (0.1 micron) 99%
Virus filtration efficiency (0.1 micron) 99%
Fluid repellent 120 mmhg,
Disposable material environment friendly use and throw.
Non woven fabric suitable for medical, laboratory, food sectors, industry, electronic, pharmacy spa, beauty parlour, school, household and multipurpose.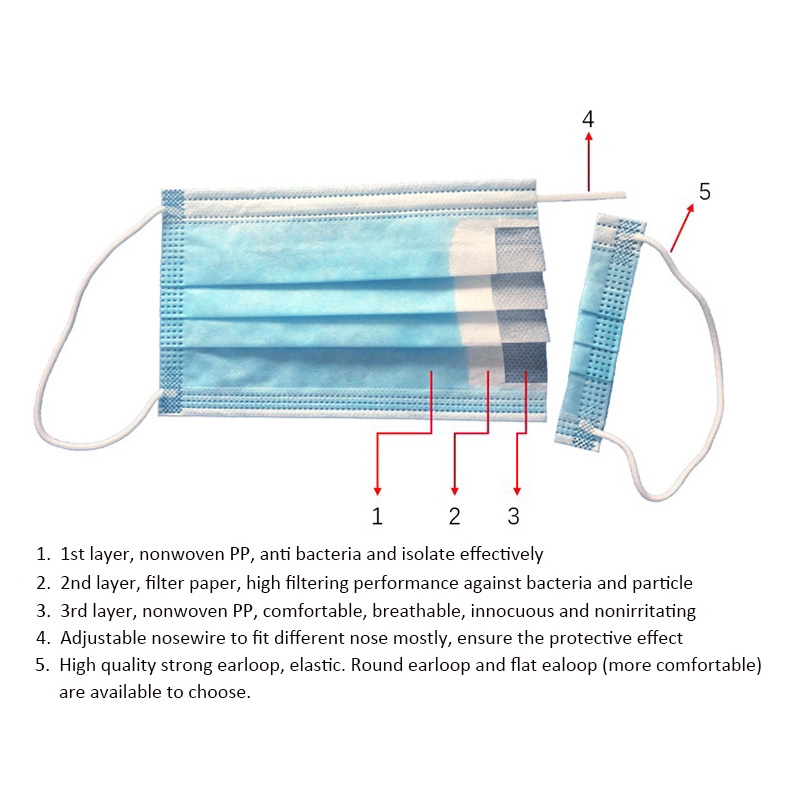 We are deeply rooted to our value of commitment and integrity towards our client Who ensures that we become their preferred supplier.
we provide quality products by an aggressive implementation of procedure and system.
we work as dedicated team to provide customer needs which is reflected in the growth of the company.
Details and pictures:
---
---
Previous:
Waterproof-bike-barn-motorcycle-cover
Next:
---